French Immersion
Good Shepherd School has a high-quality French Immersion program for students from kindergarten to grade six. This highly successful approach to second language learning allows students to become functionally fluent in French while achieving all of the objectives of the regular school program.
Non – francophone students are immersed in the French language and culture in their homeroom classes where the long term objective is full mastery of the English language, functional fluency in French, as well as an understanding and appreciation of the French Culture. You can access more information about immersion programming by visiting the Alberta Education website.
French Immersion provides children with many benefits. Research shows that learning a second language has a positive impact on intellectual growth. Cognitive development is enriched and enhanced. Studies have shown immersion students to be more flexible thinkers, with superior listening skills.
Parents can also receive support through CPF Canadian Parents for French a national organization that provides resources to parents to help support their French Immersion child with their educational goals.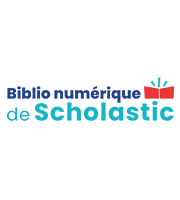 https://slz01.scholasticlearningzone.com/resources/dp-int/dist/#/student-dashboard